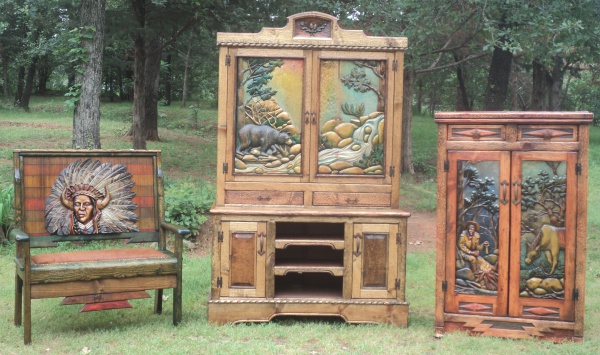 Original art is what I specialize in, in my painting, sculpture and wall art. The same holds true for my furniture. Every piece I do is unique and one of a kind. Clients normally give me an idea of the style and type of artwork they would ike to see incorporated in their furniture piece, based on this input I will then provide them with a detailed design and once they are completely satisfied I will then move forward to create a unique hand crafted, hand carved one of a kind custom furniture piece. My pieces range from entrance ways doors to fireplace mantles to benchs, tables etc. If you can dream it I can do it.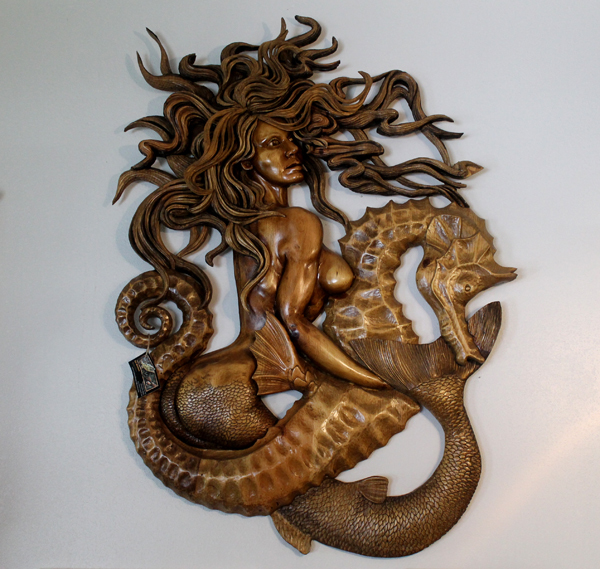 Sculpting in all dimensions and any size is my true passion. I enjoy working in all subject matter, from the human anatomy to the natural world and abstract themes.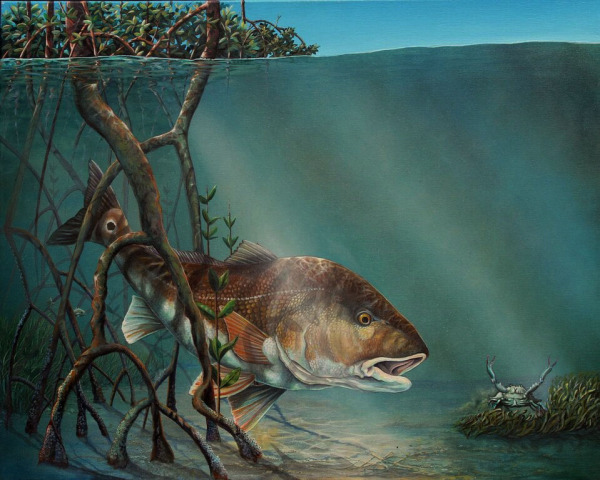 Painting is another passion of mine. I just don't seem to have enough time to do a lot of fine art painting as when I am painting I like to put in as much detail into my theme as possible and this takes time. I am comfortable with painting oils or acrylics. The example opposite is of a redfish painting I completed using acrylics. Prints of this one are also available.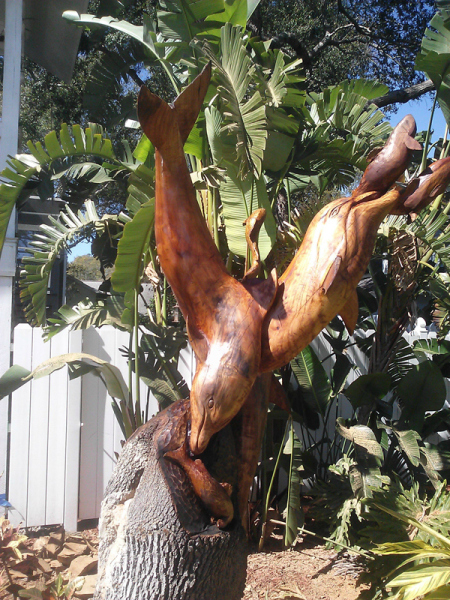 Stump carving are always very effective and a good way transform a plain old stump in your yard into a beautiful piece of art. I first chainsaw the stump, then do all the finer details using hand chisels. The themes on stump carvings are endless and a variety of wood can be carved.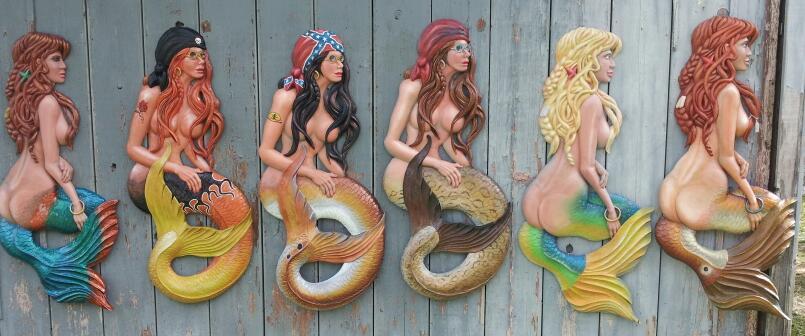 I have created a line of custom mermaids. I hand carve the original out of wood then mold the mermaids and hand paint them. They are resin based, so durable and can used for indoor or outdoor use. Please visit my mermaid site for more details on these custom mermaids - you can choose the hair color, tail type, tattoo etc.

https://watsonmermaids.com/

For a number of years I have been looking the limited educational value of the conventional 'paint a canvas' businesses that were sprouting up across the country. It was immediately obvious that these were purely for entertainment and were very restricted in teaching any basics of acrylic painting. This is the main reason that I developed the Watson's 3D PR3 paint system that would not only enhance the entertainment value but more importantly would teach the fundamentals of acrylic painting in a very short time frame. The 3D paint system and teaching methodology has been extensively used and tested with students in all age groups and all skill levels. With the thousands of students who have used the Watson's 3D paint system the results have always been surprising and spectacular. It is without question the evolution of acrylic painting instruction and equally successful and fun in the formal teaching class as well as the 'paint at home' scenario. For more information and pics please click on the links below.